KNOSSOS PALACE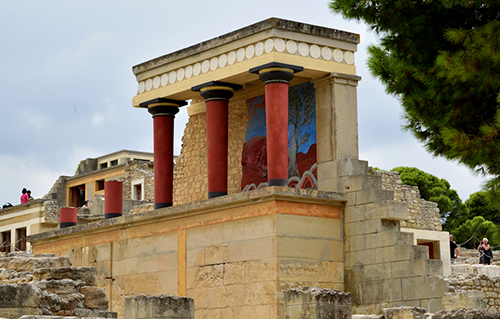 The archaeological site of Knossos (on the island of Crete) —traditionally called a palace—is the second most popular tourist attraction in all of Greece (after the Acropolis in Athens), hosting hundreds of thousands of tourists a year. But its primary attraction is not so much the authentic Bronze Age remains (which are more than three thousand years old) but rather the extensive early 20th century restorations installed by the site's excavator, Sir Arthur Evans, in the early twentieth century.
ELAFONISSI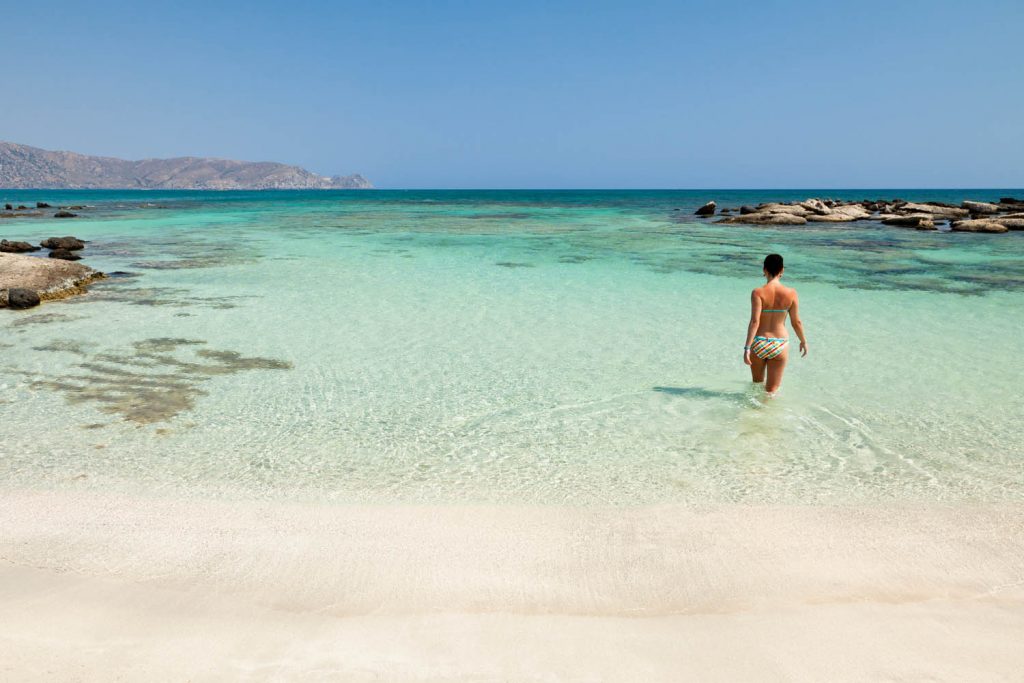 Elafonisi combines a magnificent tropical beach, a picturesque islet in shallow water, and a unique, protected natural environment.
When you step into Elafonisi for the first time, it's hard to believe that you are still in Crete, as the whole feeling of the place is that of a magical tropical island somewhere far from Europe. It is in a distance of about 75 kilometers southwest from Chania city.
BALOS BEACH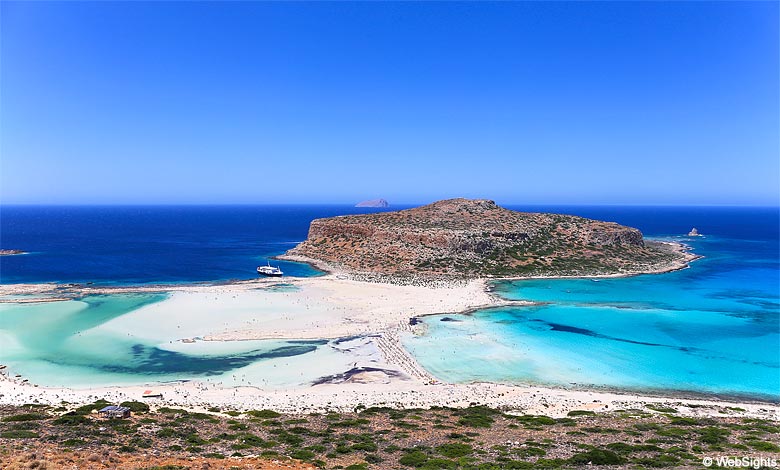 Balos is situated in north-western Crete, nestled in between the relatively large peninsula Gramvousa and the small, uninhabited island of Tigani. It is located 52 km, a little over an hour's drive, from Chania.That said, most people take the ferry from Kissamos to Balos. The beautiful trip offers the chance to spot dolphins. The ferry stops at the island of Imeri Gramvousa, where you can visit the old fortress as you make your way towards the beach.
VAI BEACH
Vai beach is 94km east of Agios Nikolaos and 24km east of Sitia, on the east coast of Crete. It is the most famous beach in eastern Crete. It's main feature is the large palm forest of Theophrastus trees (Phoenix Theophrasti). The name "Vai" is another Greek name for the tree phoenix. The colony is the largest in Europe with about 5000 trees, while smaller colonies exist in other parts of Crete and the Canary Islands. According to legend, the palm trees sprouted from the seeds that pirates from Africa have thrown there.